2021 Moscow > St Petersburg
Sail the fabled waterways of Russia's Volga and Neva Rivers, delving into a fascinating history of tsars and nobles, revolutionaries, writers, and artists.
Discover the country's pulsing political heart in Moscow, where onion-domed cathedrals glitter amid Soviet-era monuments. Glide through the countryside, exploring the storybook towns of the Golden Ring, historic monasteries, and artisan villages. Cruise into Lake Onega to discover the centuries-old wooden structures of UNESCO World Heritage–listed Kizhi Pogost, and cap off your journey amid the opulent palaces and graceful canals of St. Petersburg, one of the most magnificent cities in the world. As we sail these storied waterways, enjoy the freedom and flexibility to tailor the itinerary to your interests, choosing from a variety of available excursions at each port of call—and benefit from the insights provided by the National Geographic Expert and the National Geographic photographer who accompany us on the journey.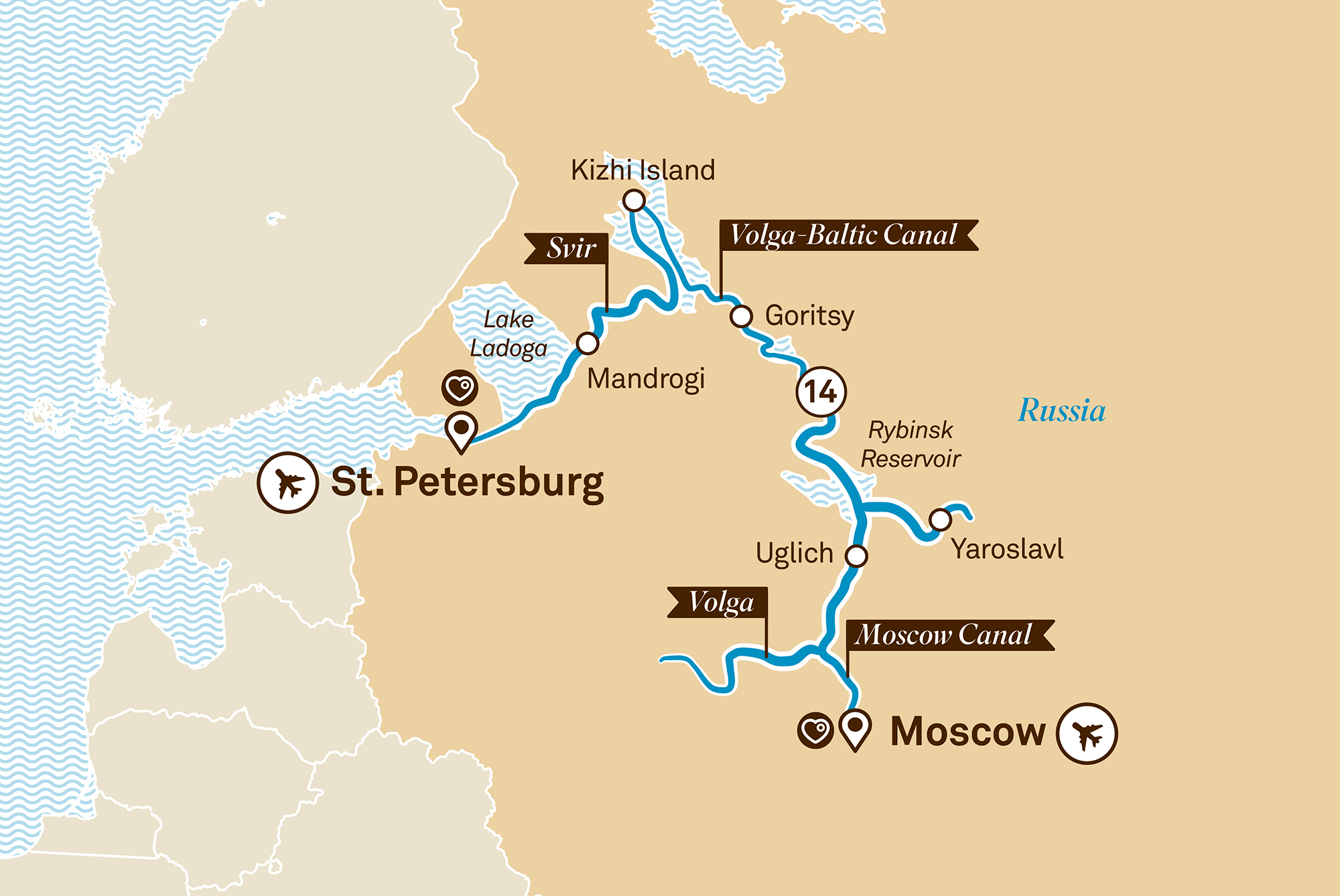 Tour Code:

IRRC

Duration:

15 days

Departure City:

Moscow

Return City:

St Petersburg